2021-2022 Course Catalog & Student Handbook
[ARCHIVED CATALOG]
2021-2022 Course Catalog & Student Handbook
---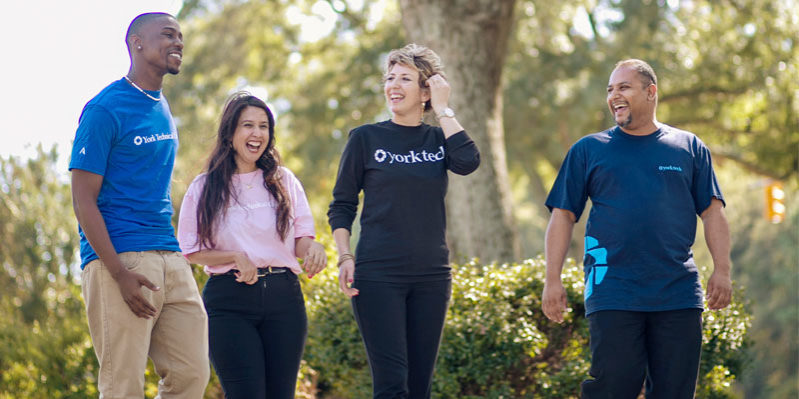 York Technical College issues this student handbook and catalog for the purpose of furnishing all interested persons with information about the College and its various programs. Announcements and policy statements in this catalog are subject to change without notice and may not be regarded in the nature of binding obligations on the College. Efforts will be made to keep changes to a minimum, but changes in policy by the Area Commission of York Technical College or by the State Board for Technical and Comprehensive Education may make some changes necessary.
Notice of Student Responsibility: Students are responsible for reading this publication to familiarize themselves with the policies and procedures of the College. Failure to read this publication does not excuse students from the rules and procedures described herein.
If special accommodations are needed to read this catalog, contact the Special Resources Office at 803-327-8007.
Non-Discrimination Statement: York Technical College does not discriminate on the basis of age, sex, race, religion, veteran status, national origin or disability in its educational programs, activities, or employment policies. The Title IX and Section 504 Compliance Officer is Mr. James Robson, Dean for Student Engagement, York Technical College, 452 South Anderson Road, Rock Hill, South Carolina 29730. Telephone: 803-327-8047 or email at jrobson@yorktech.edu.
452 South Anderson Road
Rock Hill, SC 29730
yorktech.edu | 803.327.8008
---